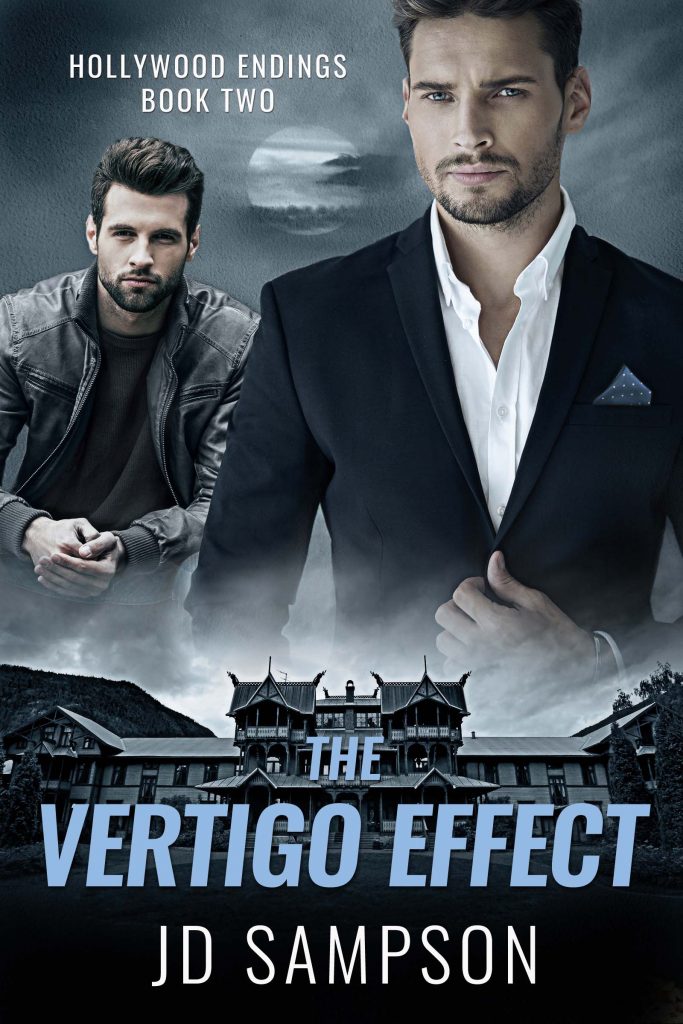 The Vertigo Effect

(Hollywood Endings Book Two)

by JD Sampson

The Vertigo Effect :

The unmistakable flutter clack of a vintage movie projector.

Dust particles dancing on an intense beam of light.

The warm, caustic smell of overheated metal.

And there, on the screen, the opening credits of The Alabaster Rose — the film, that according to urban legend, turns good men into murderers.

FBI Agent Bodhi Locke joins his TV star boyfriend Morgan Cooper Young as he heads to Colorado to film an episode of Hart's Desire at the haunted Bramford Hotel. It's all spooky fun and games at first as the cast and crew reenact the 1930's party that led to the death of two silver screen stars. But when Morgan starts exhibiting signs of ghostly possession, Bodhi's protective streak comes on strong and he's locked in a fight to save his love from something more dangerous than a pissed off spirit.

Book Two in the Hollywood Endings series can stand alone and does not need to be read in order to be enjoyed.