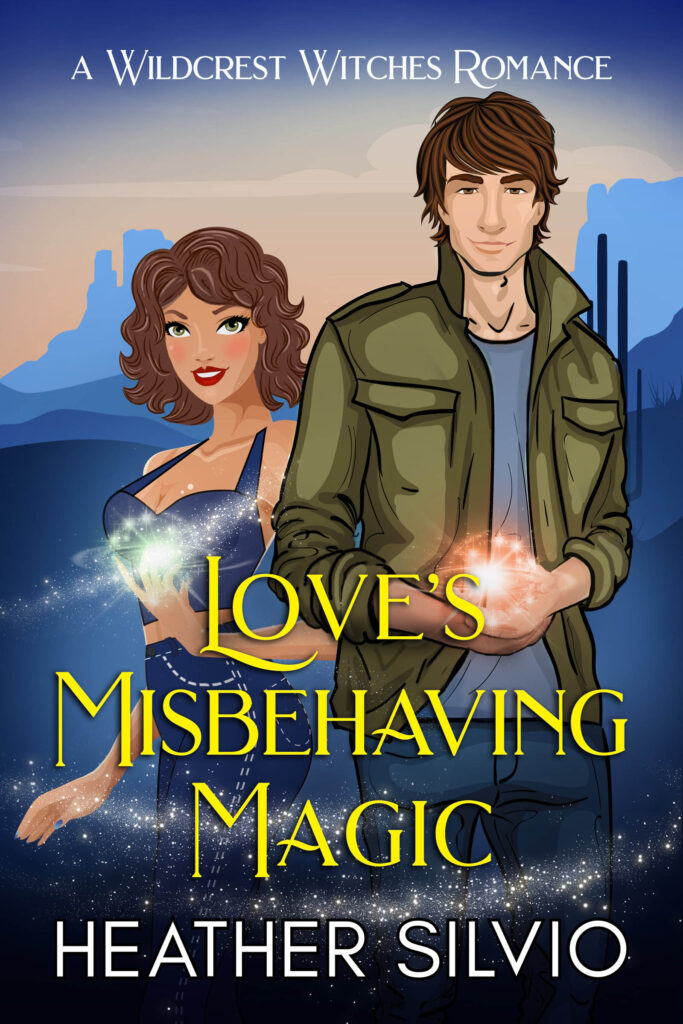 Love's Misbehaving Magic

(A Wildcrest Witches Romance Book 3)

by Heather Silvio

Living in the moment is great…

Patty Newsome's only plan for her last summer break of grad school is to have fun. And maybe convince hunky Noah to join her. Then an unexpected job offer with the coven's business is hers for the taking, but the personal cost may be too high.

Family comes first…

Noah Wright uses his healing magic as a town doctor. So when something seems wrong with his mother, he'll do anything to help. Including letting brash Patty step in when his own magic fails. If only having her around didn't make his heart race.

Can free-spirited Patty find the magical answer to winning the job, saving Noah's mom, AND getting true love, or will she sacrifice her own happiness for someone else's?

Read the story of their journey to happily ever after in the third book in the sweet paranormal romance series, Wildcrest Witches.