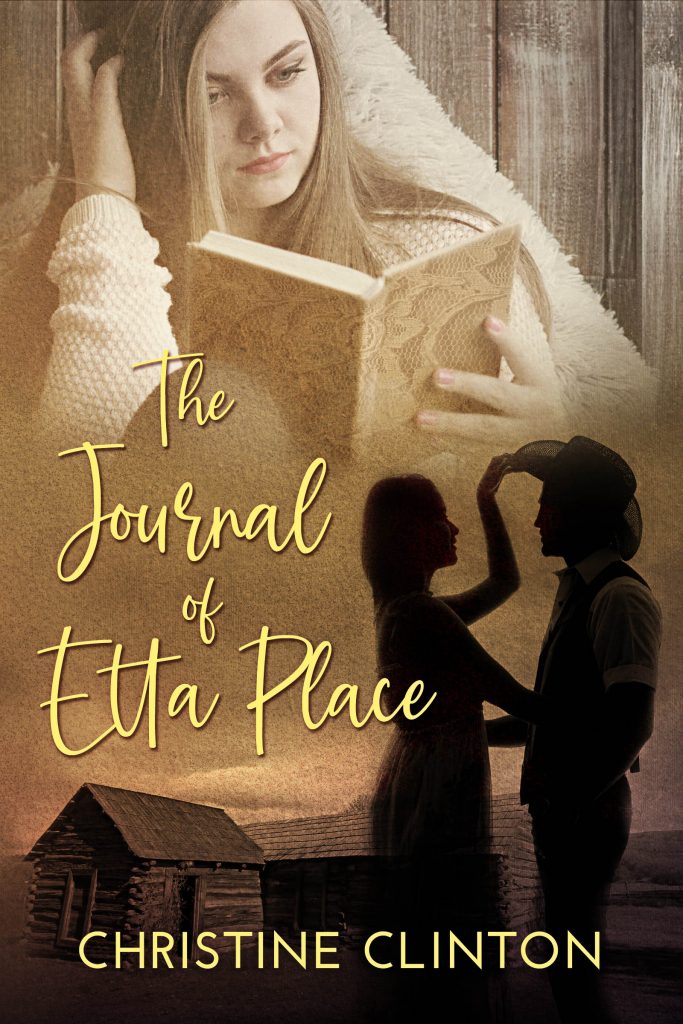 The Journal of Etta Place
by Christine Clinton

Brenda, a law clerk, loves romances and antiques. She discovers a little of both when she stumbles upon a rare find, the Journal of Etta Place, the woman who was once the wife of the infamous, Sundance Kid.
Brenda treats herself to discovering a little more every day about Etta's life in the Wild West, meanwhile navigating her own life and its dramas in the present. Uncannily, there are times when Etta's life seems to mirror Brenda's own.
Did Etta Place find love and happiness when she rode with the Wild Bunch? Will Brenda ever find her own happily ever after? The stories of the two women are eerily connected. Treating the reader to a Wild West shoot-em-up, this exciting book also highlights a modern romance.