Silverblade by Bella Jeanisse
Set in the World of Triple Threat.
★ ★ ★ It's Live! ★ ★ ★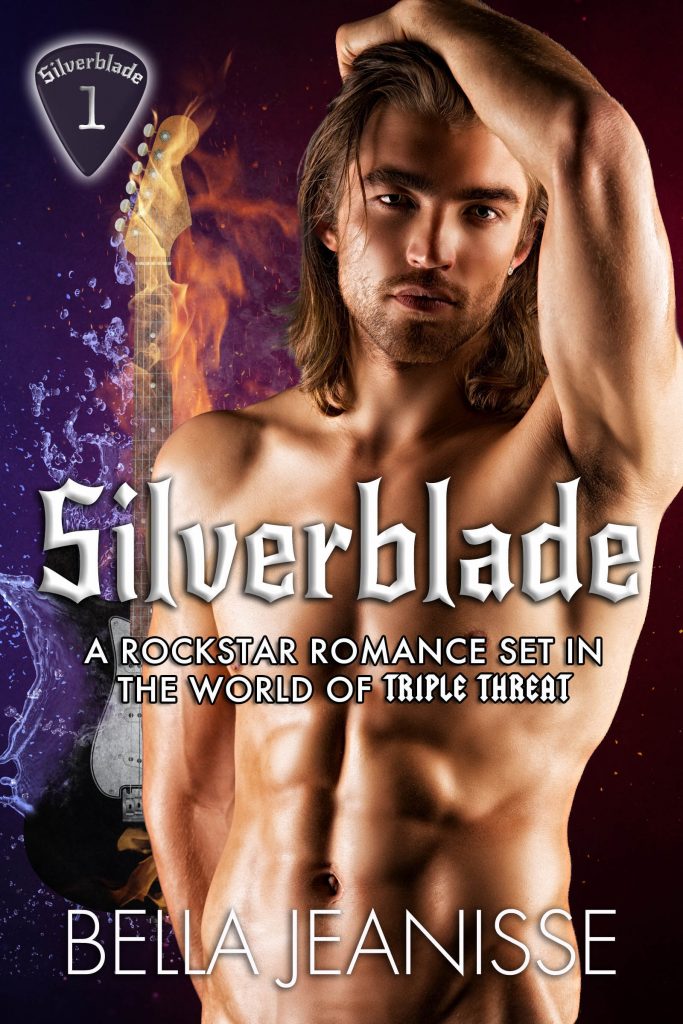 Before there can be a Rockstar Romance, there has to be a band…
Shane Martin, lead vocalist of Silverblade, has given up on keeping his band together. He doesn't know how to go on after the loss of their bassist and his best friend, Troy. When Troy's widow insists he start the search, he does. No one was good enough until he found Zack.
Zack Bryant plays bass, but his band is going nowhere. He thinks he has no chance to have a better life. That is until Shane walks into the bar where he is playing one night. He finally has a way to show the world what he can do.
Will Zack blend with the rest of the band? Can they get ready in time to join the Reign of Fire tour? Little do they know, this is only the beginning.
Warning: For those 18 and over only. May not suitable for all readers. Bumps in the road can be fun, right?
Purchase Silverblade available at your favorite retailer!
Smashwords  |  Barnes and Noble | Kobo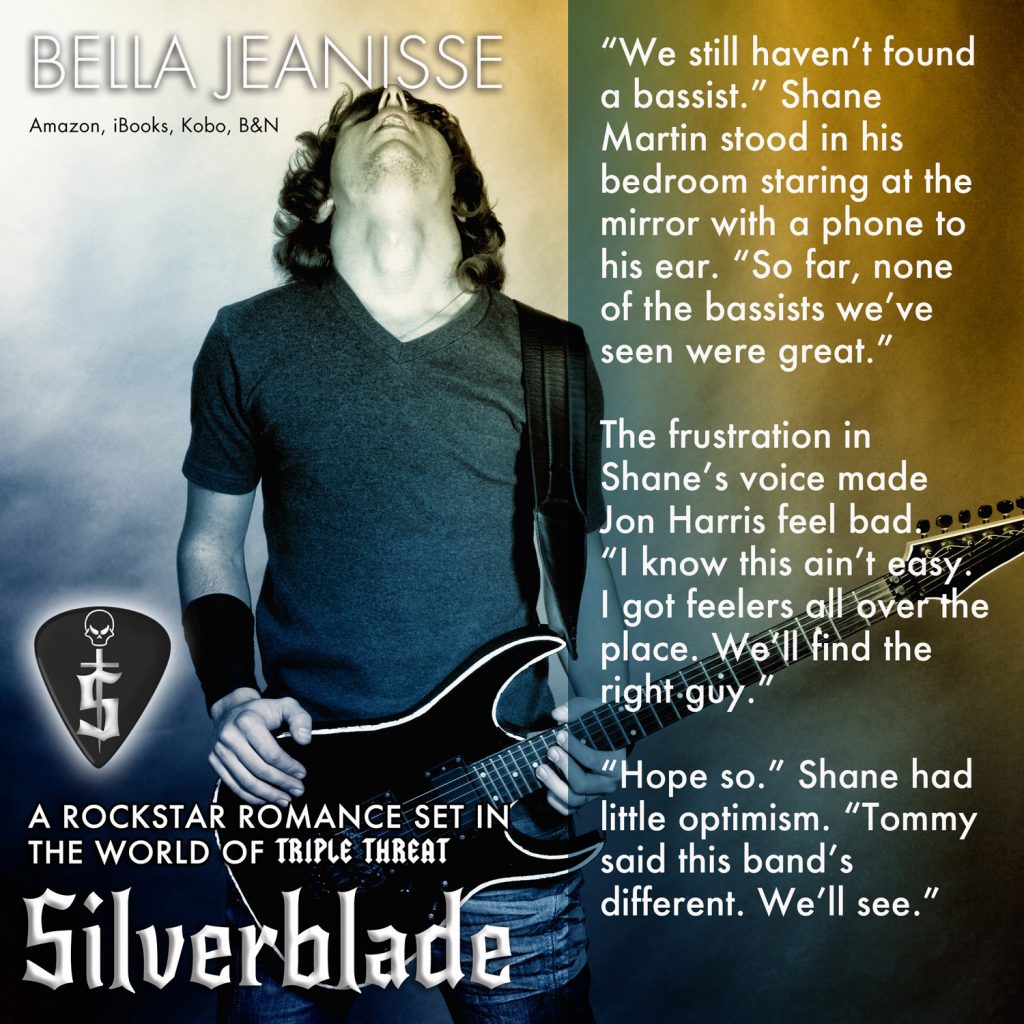 Teasers and Book Cover: Chloe Belle Arts  🎨