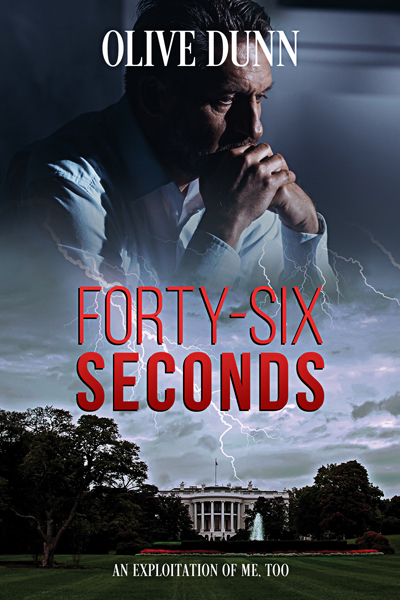 Forty-Six Seconds: An Exploitation of Me, Too
Olive Dunn

Mid-Season Premiere of the Paranormal Talent Agency
This family saga will illustrate how one life and one lie has unimaginable ripple effects.
The Me, Too movement was created to bring awareness to the mistreatment and abuse primarily of women. The abusers are most often men—in so-called high places of authority.But just what if the roles are reversed?
Richard Burman. Vice President of the United States. Next in line for the White House. The election for the highest office in just a few months.
Chantelle Rogers, a young, perky political science major works evenings as a food server at the prestigious West Winds Hotel and Convention Center. Taking dinner up to dignitaries' rooms is run of the mill for the college student. A night like any other.
A "He Said, She Said" case looms—and all the Vice President has to defend himself is his word. Who will the American people believe? Does his wife even believe him?
Grab your copy today. The drama awaits.