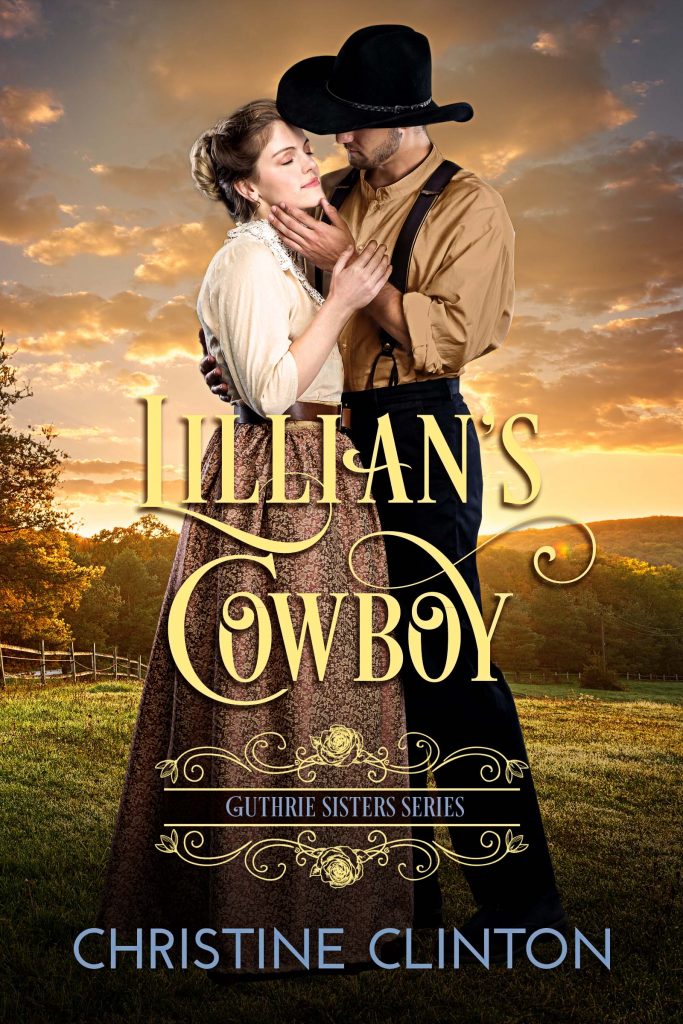 Lillian's Cowboy (Guthrie Sister Series Book 1)
by Christine Clinton

Brave but vulnerable orphan, Lillian Guthrie, ventures out into the wild west on her own.
When a rough and tumble cowboy named BJ crosses Lillian's path, their lives take an unexpected turn. However, they meet only for a moment before losing sight of one another.
Now with only a flash of memories to go by, will they find each other again, or lose out on the one and only chance at love?
Buy the book and find out!