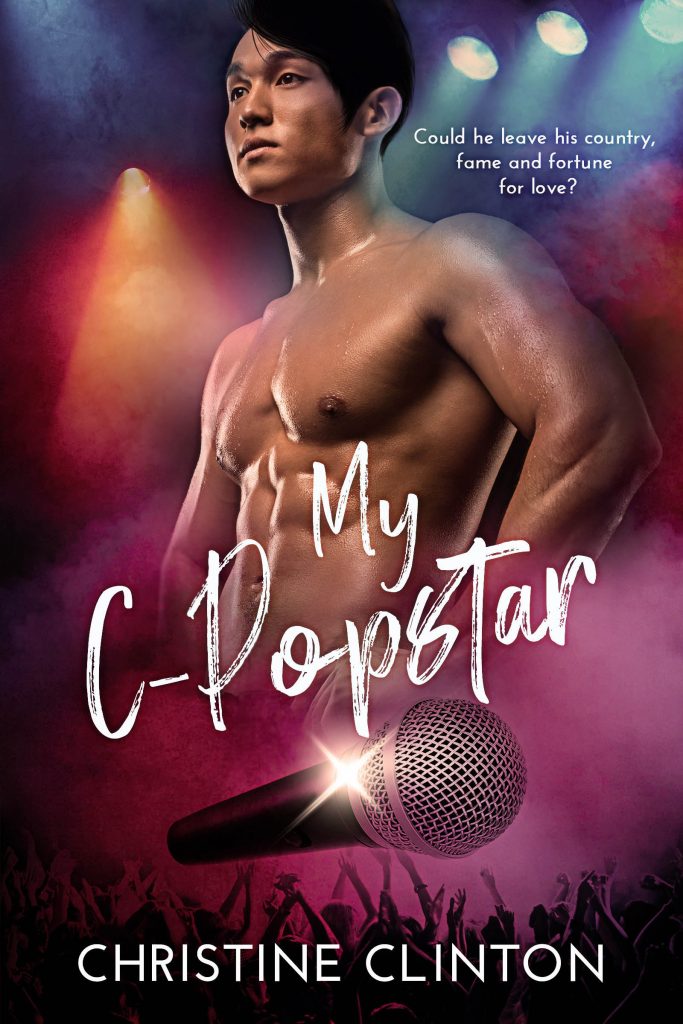 My C-Popstar
by Christine Clinton

Chinese popstar Vannes Lee works hard to reach the top of the music charts. His success has not come without sacrificing blood, sweat, and tears. As the most famous singer in the world, Vannes has no plans to turn his back on his country, fame, and fortune… until he meets a sexy redhead named Aimee.
Aimee is a bartender on the fast track to nowhere. She works two jobs just to make ends meet. Little does she expect to make a life-changing decision when the man she helps is a famous C-Popstar, undeniable chemistry draws them together.
However, Aimee sees a mountain of problems standing between her and Vannes along with an ocean that threatens to divide them apart.
Will love between two people from different countries be enough to keep them together, or will distance and cultural clashes keep them worlds apart?