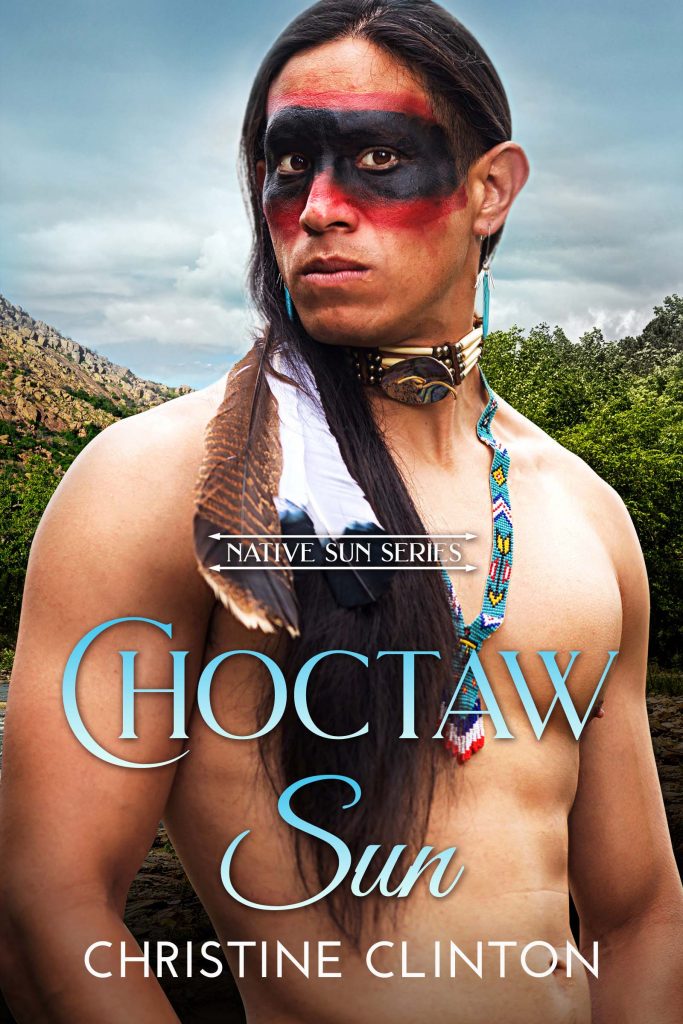 Choctaw Sun 

(Native Sun Series Book 2)

by Christine Clinton

Elaina is a young woman who has experienced love, only to have it ripped away too soon. Now, alone and pregnant, she needs to deliver her unborn child in safety. An impossible feat since the enemy is after her. The fact that she washes up on the banks of the Northern Choctaw village stack the odds against her cause.


Running Wolf, head warrior of the Northern Choctaw tribe, is a fighter. He has lost his entire family. He is a tortured man ready to give up on life until he lays eyes on the red haired woman on the banks of his tribe. It hardly matters if he has known her a minute or a lifetime. He vows to die to protect her and he would kill any man who might steal her away.

When these two damaged souls meet, will they give love a second chance? Can they heal their wounds and accept that family is not only about blood?