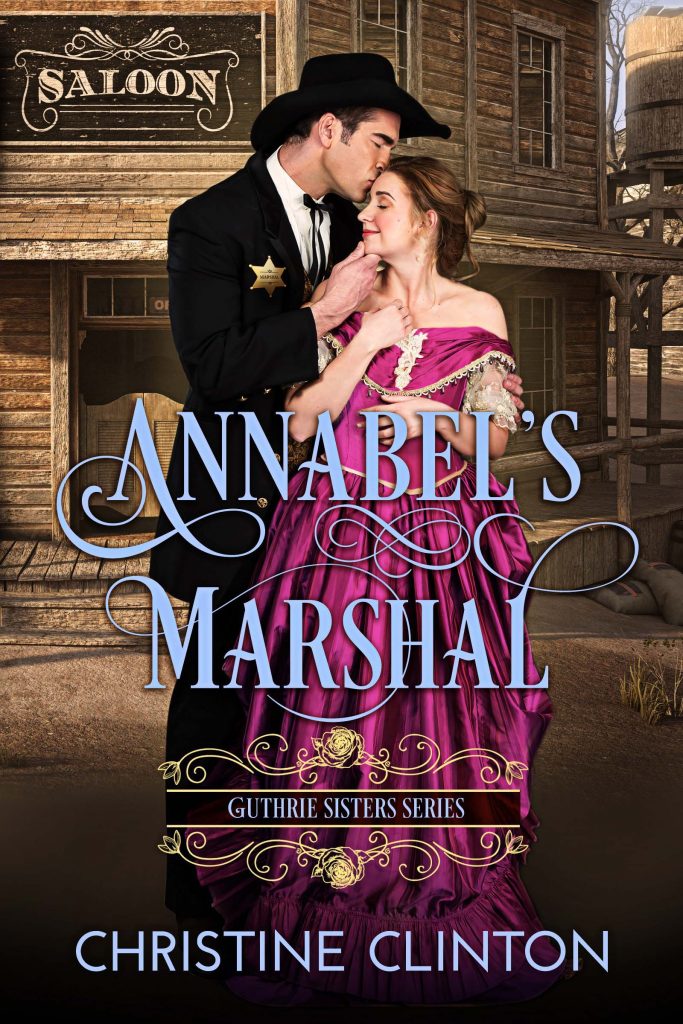 Annabel's Marshal 

(Guthrie Sisters Series Book 2)

by Christine Clinton


Sheltered orphans Annabel, Rebekah and Lilian have grown up together. The tight trio share an unbreakable sisterly bond and promise never to separate. However, they are forced apart when Lillian is sent to a faraway orphanage in New York. When she never actually arrives at her destination, fearless Annabel is determined to find Lillian and bring her back, even if her search leads to a brothel in Dodge City! When danger threatens, Annabel faces it head on to protect the people she loves, including the town's handsome yet challenging Marshal.

Seth Ralston swears to serve and protect Dodge City when he pins on the Marshal badge. Due to his dangerous job, he never plans on marrying. However, that all changes when he meets 'Wild Ann" the gorgeous yet headstrong dance hall girl from Long Branch Saloon.

Will Annabel and Seth overcome the obstacles in their way to finding love and happiness, or will separation be the only way out?