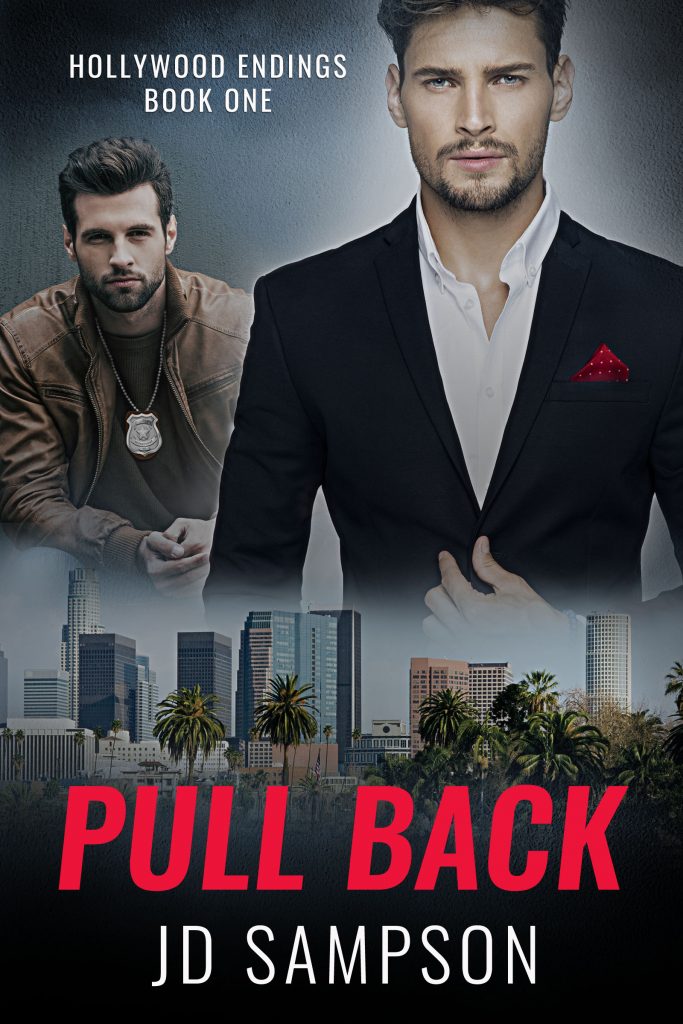 Pull Back: Hollywood Endings Book 1
by JD Sampson

FBI agent Bodhi Locke is a fish out of water when he accompanies his new boyfriend, movie star Morgan Cooper Young to a glitzy studio party. But the script gets flipped when Morgan's co-star, child actor Crystal Parish goes missing and Bodhi takes over the investigation

Did Crystal run away from home? Was she abducted? Stage mothers, rival child stars, fanatical fans; Bodhi may have the investigative experience but it's Morgan who understands the ins and outs of that business we call show.
A perfect partnership in the public eye, but behind the scenes both men struggle with issues of trust. For Morgan, who spends his days fighting made-up monsters, it's hard to give his heart to a man who carries a gun to work. While Bodhi is feeling pulled in two directions when it's handcuffs all day and Hollywood all night. He loves the way Morgan makes him feel (especially when they're sneaking in a quickie in a public place) but he's not sure he can ever get past his jaded view of the world and live the life of a celebrity significant other.
From stakeouts to steak dinners, robberies to the red carpet – the Crystal Parish mystery isn't all that needs solving if the boys are going to have their own Hollywood Ending.
Pull Back is the first book in the Hollywood Endings: MM Romantic Mystery series. Written in the style of some of your favorite TV bromances, it's the perfect series for any fan who loves to 'ship the two male leads.