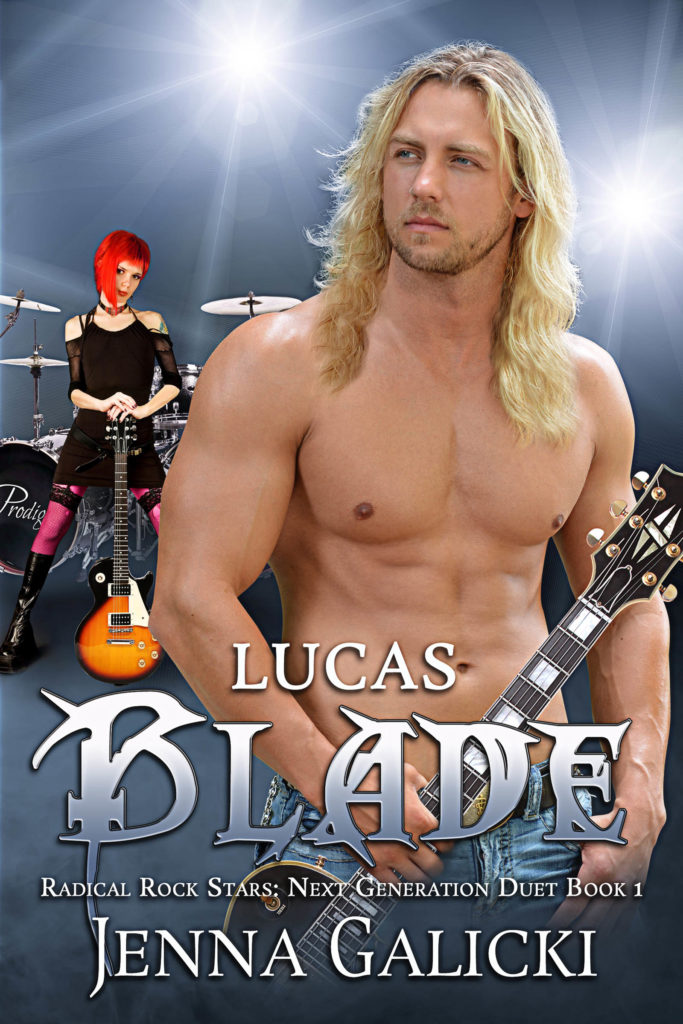 Lucas Blade 

(Radical Rock Stars Next Generation Book 1)

by Jenna Galicki

He's the son of guitar legend, Tommy Blade. He's smart. He's gorgeous. He's talented beyond belief. He's perfect. And he knows it. He's also giving me the opportunity of a lifetime. He's trying to teach me his wisdom, but I just want to play music. He's so damn confident and self-assured it makes me crazy. He's also breaking through all of my barriers.

She's a spitfire. She's got a smart mouth and an answer for everything. I'm trying to help her, but she's fighting me every step of the way. She challenges me, something no one has ever done before. I can't stand her, but I can't stop thinking about her, either.

Lucas Blade was born into a world of extravagance.

Sindy Cavanaugh can barely afford to pay for necessities.
He has a close and loving family who support him.
She has dysfunctional parents who only call her for money.
Their backgrounds couldn't be more different, but music brought them together.
From the moment they meet, they challenge one another with defiant attitudes and oversized egos, and their constant arguing disrupts rehearsals. They come to realize that the turbulence between them is really only a guise for suppressed passion. With their band about to go mainstream, they need to figure out if they should put their feelings on hold or risk everything they've worked toward.
Photographer: Shauna Kruse Kruse Images and Photography
Model: Clint Lewing 
Cover Designer: Chloe Belle Arts