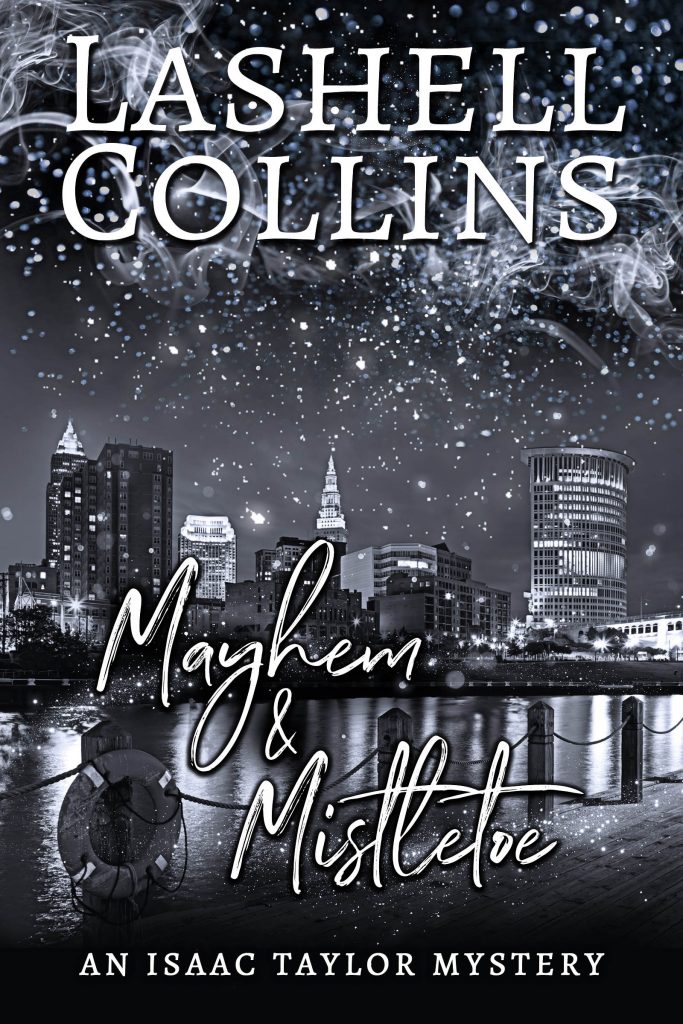 Mayhem & Mistletoe (Isaac Taylor Mysteries Book 8)
by Lashell Collins

Detective Isaac Taylor is about to celebrate his first Christmas season with his new wife. But a string of shocking and puzzling murders puts a serious crimp on his holiday cheer.
Sidney Taylor is looking forward to going all out for the coming holiday. But when an unexpected family visit and a badly beaten woman both show up on her doorstep 24 hours apart, things get complicated.
With a confidence in his abilities that he's never known before, Ike is determined not to let any of it spoil the wedded bliss he and Sidney have found. But will they be able to hang onto that warm fuzzy feeling, or will his over-confidence ruin Christmas for everyone?