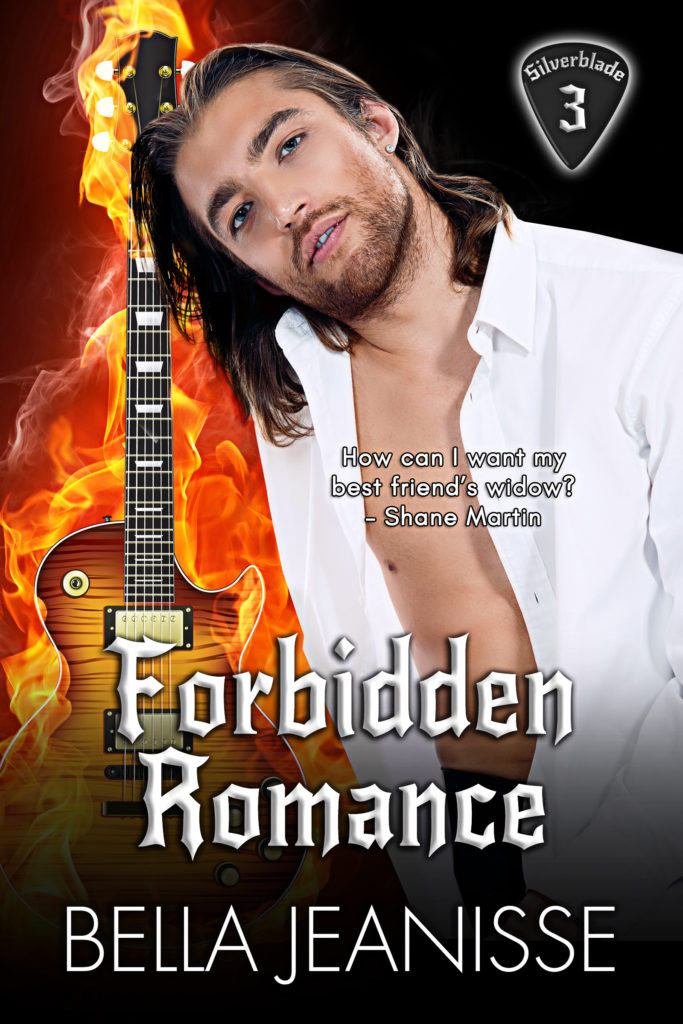 Forbidden Romance, Silverblade Series Book 3
by Bella Jeanisse

Happily ever after is just within reach, but life has more obstacles in store for Shane Martin than he imagined possible.
The frontman for Silverblade has been dealing with guilt since his best friend, Troy Hudson, overdosed. Shane's feelings for Troy's wife, Patricia, intensify it. Nevertheless, he yearns for a life with her.
Patricia Hudson lives with the ghost of her deceased husband, even mistaking Shane for Troy when attempting intimate moments. She is determined to find a way to make it work for them. A second chance at love is worth fighting for.