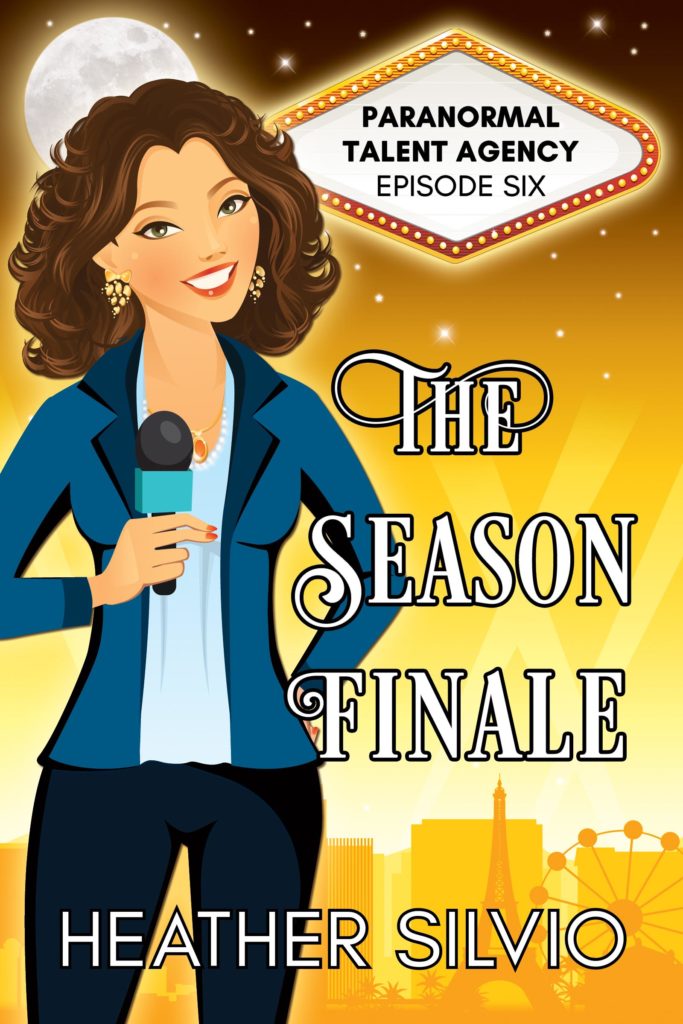 The Season Finale 

(Paranormal Talent Agency Book 6)

by Heather Silvio

The Exciting Conclusion of the Paranormal Talent Agency

Television reporter Elizabeth "Liz" Addison is investigating the supernatural story of a lifetime. Except she doesn't know what it is, just who it is – Catherine Rodham, owner of the Paranormal Talent Agency.

Liz knows she's on the right track when a time-traveling ghost warns her that she'll die if she continues the investigation. She ignores the threats until her romantic interest in Antonio "Tony" DiMaio, the were-panther owner of Soprannaturale, puts him directly in the supernatural line of fire.

To save Tony and uncover the truth about Catherine, Liz and the Paranormal Talent Agency join together for one last wild adventure in the paranormal world of Las Vegas!

Short & Sweet Paranormal Romance with Supernatural Suspense

This is the final book in the Paranormal Talent Agency. Please read the first five in the series to fully understand and enjoy the finale!