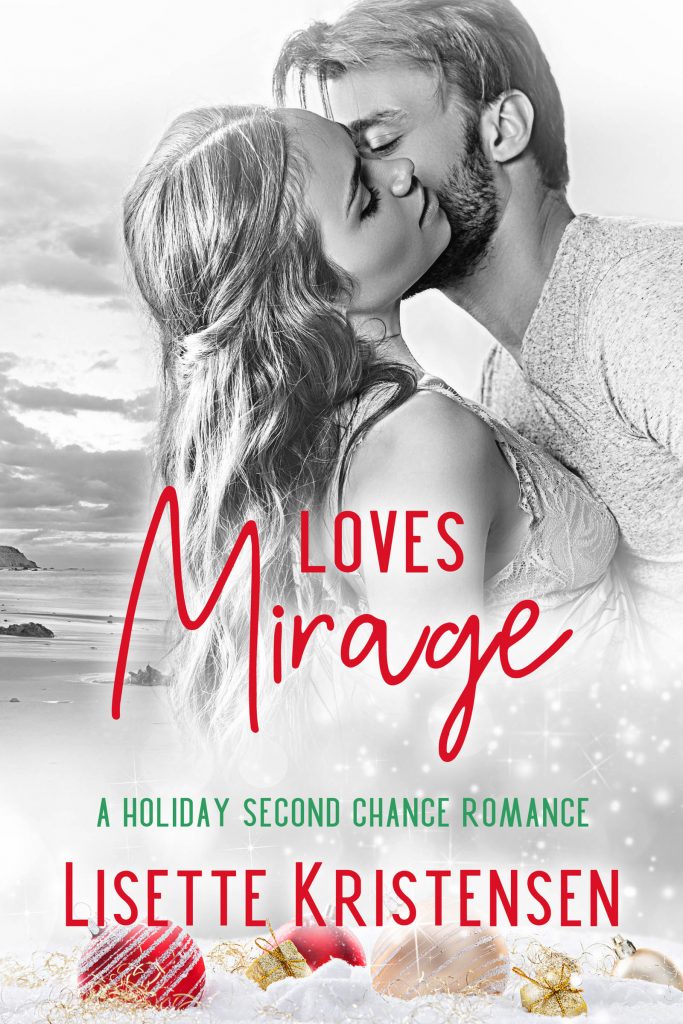 Loves Mirage –

A Holiday Second Chance Romance

by Lisette Kristensen

"You're a bad idea. but I like bad ideas"

Emma faced a lonely holiday. No amount of money or rich friends could make her happy. She was on the verge of making a huge mistake.

That mistake was named, Derrick Murray. He was part of her dark past. Was it a mistake for her to even be trying to find him? Had he given up the surfing, carousing and the dangerous world he lived in?

Everything changed for both of them when she pushed open the door to the pub. Her wealthy life was thrown out the window when he walked in and their past love affair blew open.

With their lives tossed into chaos, could the holidays bring a new light to their hearts and bring love into their lives? Or would the past crush them into oblivion.

A passionate and steamy holiday second chance romance, you don't want to miss.