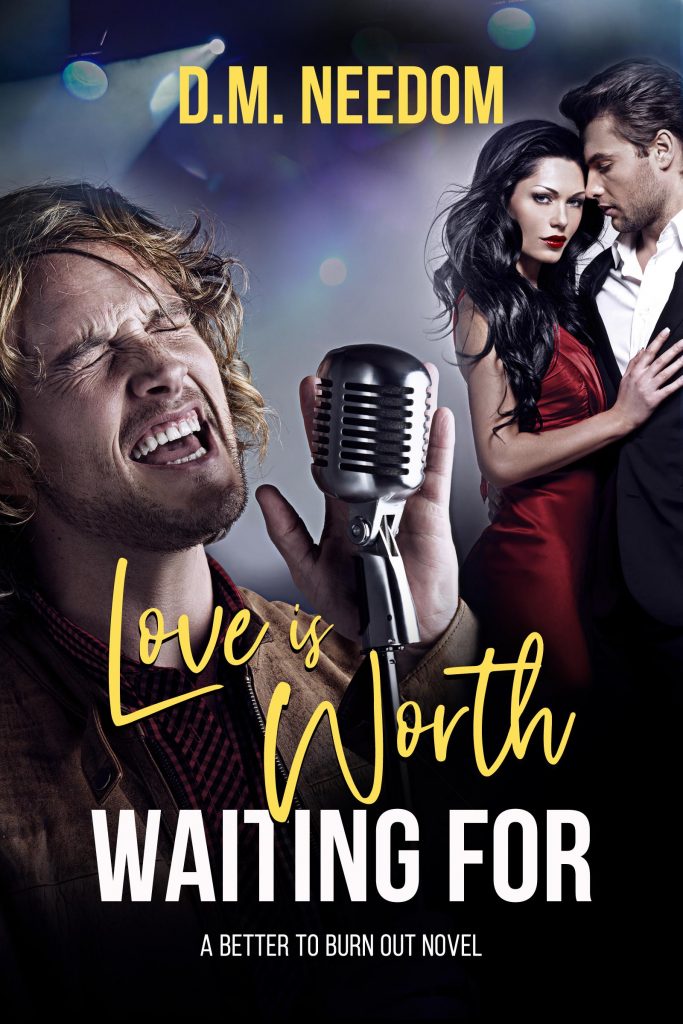 Love is Worth Waiting For
by D.M. Needom

How much of your life would you give up for someone you loved?
How many years would you give up for your love's dream?
What would you sacrifice for the love of your life? Your career? Your fame?
Jenn Poff had a hit movie and was on her way to becoming a young starlet. Then her hit television series got canceled, and auditions started to dry up.
But, whatever, Jenn had Wes Blenkenship. Lack of auditions just meant more time to spend with the love of her life.
Soon their roles reversed, and Wes's singing career is the one gaining momentum. While his good looks and velvet voice have ladies begging to be with him, he only had eyes for Jenn. Fame will not tear them apart. Jenn was the only one who understood him and loved him for who he was and not the illusion his fans had created.
However, one night, something happened which would alter their lives forever. Jenn now finds herself asking, is she willing to give up five years to give Wes his dream?