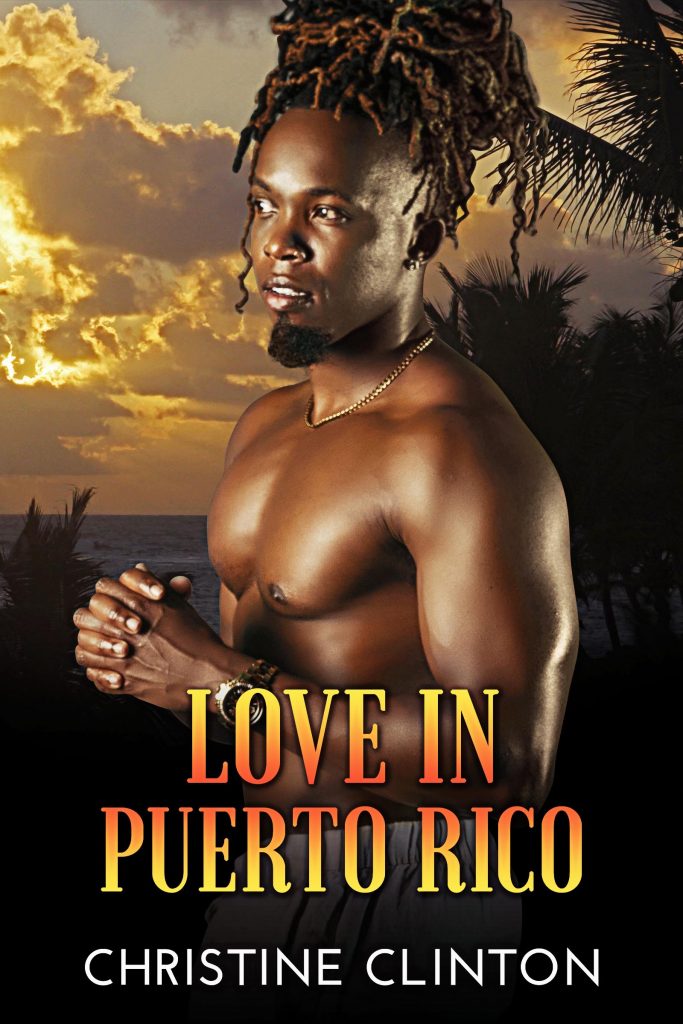 Love in Puerto Rico
by Christine Clinton

Puerto Rico was to be the location of Emilee Sanders's honeymoon. She and her fiancé were to start a new life surrounded by the tropical paradise. But when the wedding does not happen, her dreams of becoming a happy bride become distant memories.

Heartbroken, Emilee keeps the already booked honeymoon suite for herself. She hopes the exotic location will help her find the courage and strength to put her life back on track.
Devante and his friends travel to Puerto Rico in search of rest and relaxation. He wants to experience life to its fullest. It's been far too long since Devante has allowed himself to have fun. What he does not expect is for a woman to fall literally into his lap. But when she does, he finds himself captivated by her beauty and poise. The two share instant chemistry that's hard to ignore.
Will the hot sultry Caribbean air bring the two hearts together? Will the love they find in each other's arms be true and lasting? Or will it disappear once their vacation ends?