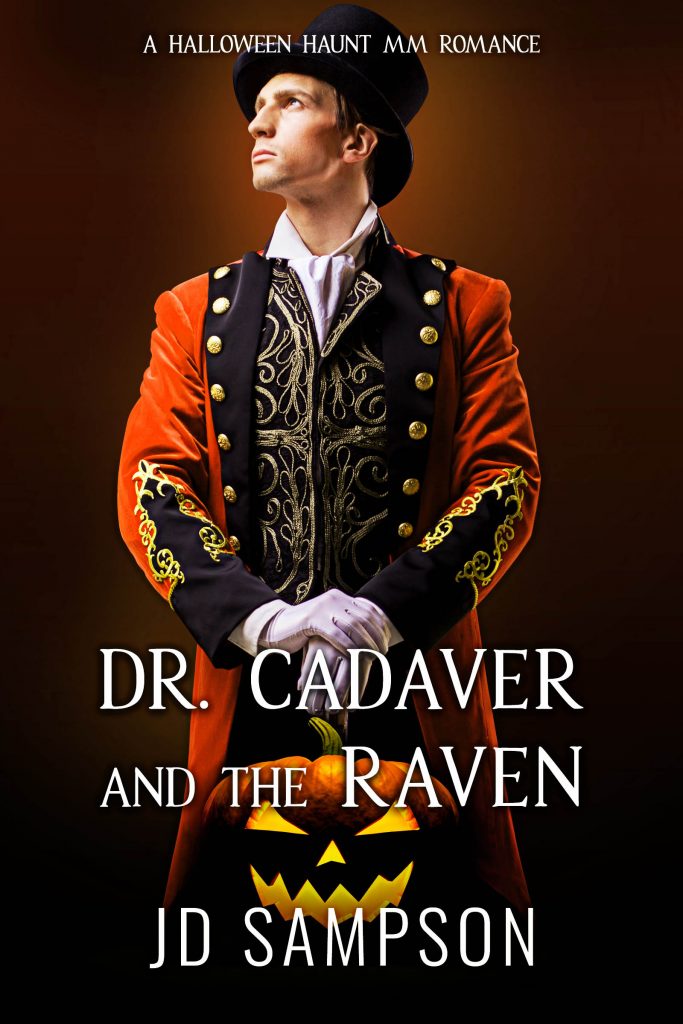 Dr. Cadaver and the Raven 

(A Halloween Haunt MM Romance)

by JD Sampson

Would you give up your heart if you knew the romance would end on Halloween?

Dr. Cadaver's Carnival Show is the hottest ticket at the most popular Halloween Haunt in Southern California. But Zack's dream of heading the show turns into a nightmare until a last-minute replacement steps in to play the villainous Raven.

Ben is incredible on stage and off, so despite his promise to swear of haunt romances, Zack finds himself falling in love with his new co-star.

But Ben's quirky behavior combined with a series of unsettling encounters leaves Zack wondering if his Halloween dream will vanish in a puff of smoke come midnight on October 31st.

Dr. Cadaver and The Raven is a slow-burn, sweet with heat novella for anyone who celebrates Halloween in their heart all year round.