☆•°○♫°•☆ Silver Strings ☆•°○♫°•☆
Cover Reveal for Rock Star Romance, Silver Strings! 
Here it is, the highly anticipated cover reveal for Book 3 of the Velocity Series by Bella Jeanisse.
Release Date: Sept 12, 2018
Pre-order your copy today!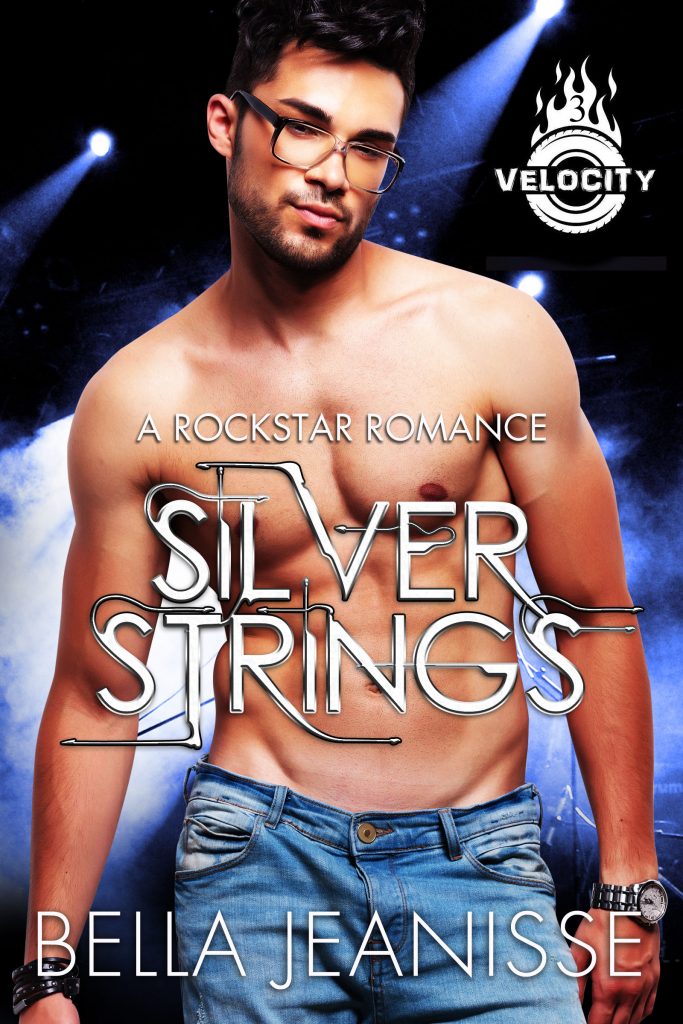 When you hit rock bottom, there's nowhere to go but up.
Love is the last thing on Bryce Cooper's mind because survival, sobriety and fatherhood are all that truly matter.
Velocity is going on tour for the first time since Bryce's trip to rehab. Clawing his way from the depths of hell is harder than the vocalist and rhythm guitarist expects. Between his bandmates' paranoia, his ex-wife's insults and temptation everywhere, he's almost afraid to trust himself.
It seems like an impossible dream to lead a normal life. Every step forward is met with two steps back. However, he has to find a way. His children are counting on him.
Can Bryce stay on the straight and narrow with only his bandmates' support? Will anything help him discover himself again? What will he do if his heart leads him down a path to disaster? All will be revealed in the third Rock Star Romance of the Velocity series.
Warning:  For those 18 and over only. May not be suitable for all readers. Be prepared to laugh, cry, scream and squirm in your chair.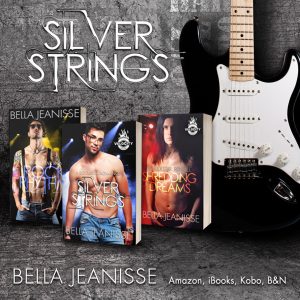 Pre-order your copy today!
Amazon:
US:  http://www.amazon.com/gp/product/B07GSLB4FK
UK:  http://www.amazon.co.uk/gp/product/B07GSLB4FK
AU:  http://www.amazon.com.au/gp/product/B07GSLB4FK
CA:  http://www.amazon.ca/gp/product/B07GSLB4FK
Smashwords:  https://www.smashwords.com/books/view/891205
Barnes and Noble:  https://www.barnesandnoble.com/w/silver-strings-bella-jeanisse/1129402952?ean=2940155784432
Kobo:  https://www.kobo.com/us/en/ebook/silver-strings-1
iBooks:
US:  https://itunes.apple.com/us/book/silver-strings/id1434084394?mt=11
CA:  https://itunes.apple.com/ca/book/silver-strings/id1434084394?mt=11
UK:  https://itunes.apple.com/gb/book/silver-strings/id1434084394?mt=11
AU:  https://itunes.apple.com/au/book/silver-strings/id1434084394?mt=11